Company Profile
Bryant Technologies, Inc. (BTI) is a collaboration of highly skilled and motivated professionals. We have maintained the trust and satisfaction of our clients by fulfilling their needs in a timely, innovative and cost-effective manner.
It's not just a matter of being first. It's about being the best. We help you achieve your goals and we walk you through each step. From identifying strategic objectives, to implementing a business model that utilizes the best existing and emerging technologies.
Our solutions to project management and software engineering challenges, ensures focus and a pace that assures rapid results.
Our mission is providing our clients with software solutions that maximize staff productivity, improve data integrity, support management decision-making and enhance market opportunities. To fully enable this mission, we've combined our engineering and people skills to create a holistic approach to software design.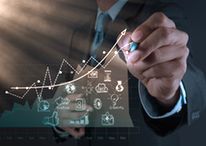 Customer Involvement
We not only build e-solutions that meet our client's business needs – we involve them in the building process. When a business or organization engages BTI to develop a solution, they're not just hiring a team of engineers and project managers; they are acquiring a partner who will make their people a part of the process.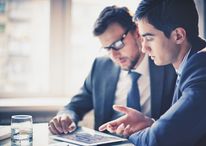 Identify all areas impacted by the project
We identify subject matter experts related to the project across the board of our customer's company. Many IT organizations do not meet their companies' strategic business goals. Companies that involve business and IT resources in the planning phase of a project are proven to be five times more profitable than those who do not. We make sure all key members of your company have a thorough understanding of the project within your organization.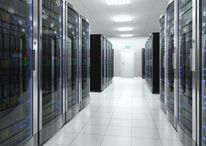 Utilize latest technology innovations
Our top priority is to closely monitor the latest technology innovations. We analyze, internally use and evaluate the latest technologies so we can intelligently decide how they best fit our clients' needs. Our team members are certified developers that receive products for evaluation purposes prior to being released for public use. We have primarily chosen Microsoft® development tools and products because they provide a solid proven foundation upon which we build world-class enterprise solutions. Our specialty is the Microsoft® .net' multi-tier platform (Windows® Servers, .NET, and the Windows® series of desktop operating systems) including Oracle® and SQL Server® databases.